Per Expertise.com, I made it to the Best 23 Wedding Photographers in San Antonio for 2016.
They analyzed all 217 wedding photographers in San Antonio and picked out what they felt were the best 23 based on reputation, credibility, experience, availability, professionalism, and engagement.
I don't strive to win awards or anything, but all right, all right. I can dig it. I also see some friends and other great photographers in that list!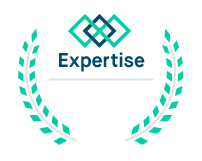 Best Wedding Photographers in San Antonio 2016